China's first foreign seafarers COC issued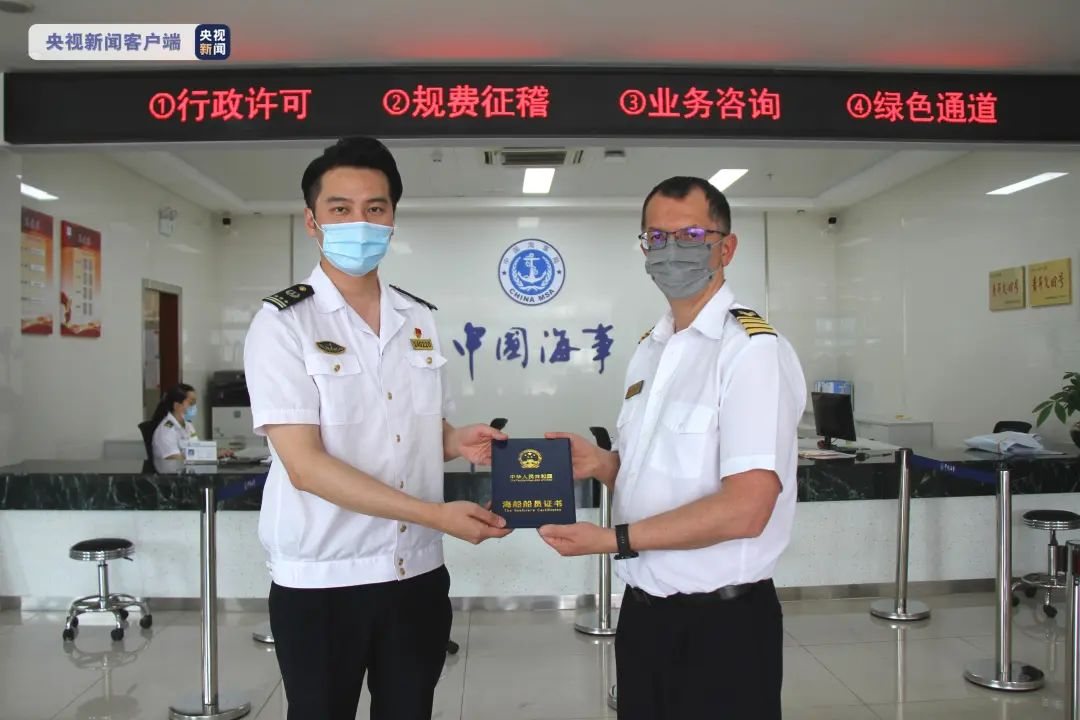 On 15 April 2022, Shenzhen Maritime Safety Administration issued the "Certificate of Competency for Seafarers of the People's Republic of China" (COC)to a Croatian seafarer, Mr.Silvijo Udovicic. He will be employed on the first China-flag luxury cruise ship "Zhaoshang Yidun".
It is the first COC for foreign seafarers issued by China. It also marks a new breakthrough in promoting the practice facilitation of overseas professionals in China.
The successful issuance of the first COC for foreign seafarers will facilitate the employment procedures for foreign seafarers on Chinese vessels. This will help to introduce international advanced ship and crew management experience and enhance the competitiveness and influence of Chinese fleet and seafarers in international shipping market.
Source: CCTV News