The 10th International Conference on Maritime Law successfully held online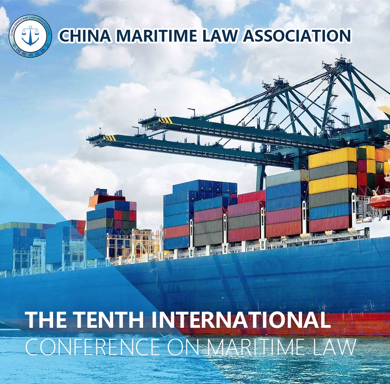 20 to 21 May 2022 - The Tenth International Conference on Maritime Law: "Development of International Maritime Law's Theories and Practices under New Circumstances" was successfully held in a form of webinar. The event was hosted by China Maritime Law Association (CMLA), in collaboration with China Council for Promotion of International Trade, Ningbo Municipal People's Government, PICC P&C, COSCO Shipping, China Merchants Group, Dalian Maritime University and Shanghai Maritime University, co-organised by CMAC Zhejiang Pilot Free Trade Zone Arbitration Commission, W & H Law Firm, Ince Group and Ningbo University, supported by Ningbo Maritime Court, Port of Ningbo Municipal People's Government Office and Ningbo Lawyers Association.
Dr. Li Zhuyong, President of CMLA, Mr. Li Guanding, Vice Mayer of Ningbo, Mr Christopher O. Davis, President of CMI, and Mr. Chen Su, Vice President of China Law Association delivered opening remarks, addressing the growing influence of this biennial event and CMLA inside the CMI. Dr. Zou Zhihong, Vice President of CMLA, presided over the opening ceremony.
The keynote speech session was moderated by Dr. Chen Bo, Deputy Secretary General of CMAC. Mr. Wei Dong, Director of Law Department of Ministry of Traffic and Transportation, Ms. Hu Fang, Deputy Chief Judge of Civil Adjudication Tribunal No. 4 of the Supreme People's Court PRC, Mr. Gao Zicheng, President of All China Lawyers Association, and Dr. Li Hu, Vice Chairman of CMAC, delivered inspiring speeches.
Under the themes "theorical and practical development of international maritime law in the new era", "Marine Pollution and Environment Protection", "Legal Issues international maritime", and "International Maritime Dispute resolution", the panel discussions captured expert perspectives on the latest advancements and current practices of the maritime sector.
The youth forum provided an engaging way for the young students with the opportunity to present their insights on global to community-level issues and solutions in maritime field.
With opening ceremony, keynote speech, panel discussion and youth forum, the event attracted 43 speakers from various jurisdictions and 350,000 online attendants, collecting 78 conference papers.